As the New Zealand property market continues to make adjustments off the back of a bullish few years, it is leaving many vendors wondering what is next. This uncertainty is making homeowners think a little harder about the property agent they want to work with. In a constantly evolving marketplace, not just anyone can sell your property. So what should you look for in a real estate agent so you can achieve the best result?
Here we are in the first quarter of 2023 and the New Zealand real estate market—much like the rest of the world—looks markedly different from 12 months ago.
While many factors influence the state of our property market, one thing that remains constant is people's need to move house. And to do that successfully in a fluctuating market, it takes a good real estate agent by your side. Now, as we face potential further shifts in the real estate market, what is the most important thing to look for in a real estate agent?
Choosing a good real estate agent often comes down to personal preference. Some vendors look for years of experience, while others look for laser-focused local knowledge. For some, it's important to know their agent will work hard and has the backing of a strong brand and support team behind them. In other cases, it is tough negotiation skills that will seal the deal.
I believe a good agent should have all of these attributes.
Hard work brings results
It's well known in the real estate industry that the agents who work hard are the most successful. The recent years of a strong seller's market may have made it appear that real estate is an easy business. However, most agents who have been in the industry for a while know things are not always this way. Experienced agents have the skills and work ethic to deliver results regardless of what the market is doing, thanks to a strong work ethic developed prior to the boom years.
Good real estate agents are good negotiators
In my mind, good negotiation skills are a non-negotiable. Over the last few years, we have regularly seen scenarios where multiple buyers are lined up to purchase the one property. Yet today, in some parts of the country, we are seeing this situation almost completely reversed. In either of these situations, the agent's ability to understand the motivations of both parties is key to a good outcome. For vendors, the agent will look to understand why they are moving and how they can help them on that journey. The agent also needs to understand the purchaser and their motivations. Is the purchaser qualified to buy that home? What's getting in the way of putting in an offer and how can that be changed, particularly if the buyer is not meeting the vendor's expectation? We're in that market now and it will benefit you greatly to choose a real estate agent with a solid ability to conduct negotiations.
Premium real estate agents and the personal touch
This is a human relationships business. And trust is a critical aspect of any relationship. It pays to consider who you want to have standing at the door of your first open home. Who do you want to have in front of the buyers when crunch time comes? It's critical to establish rapport and a working relationship with your agent, however, it needs to be backed up by experience and expertise.
What to look for in a real estate agent in 2023
This year we've come off record volumes and record prices and landed in a market with close to record low volumes. Prices are falling back to pre-Covid levels in many regions and the so-called unicorn years of 2020 and 2021 are in the past. So how are things different now, and what does that mean when choosing an agent?
What we know about residential real estate is that the decision to move is invariably based on lifestyle. Two years ago, we saw a flurry of lifestyle-based moves. People had had enough of Covid and it spurred a sea change, a mountain change or simply a get-out-of-the-city change. Those strange Covid days prompted many homeowners to bring forward decision-making. While this has slowed, people's lifestyles continue to drive property moves. Whether it's downsizing, upsizing, a divorce, job relocation, these things go on regardless of what the market is doing.
A good agent will uncover the motivation and lifestyle needs of their client. A good agent will endeavour to understand why the vendor wants to sell and discuss their 'changeover numbers'. This is the figure they need to sell for and the figure they need to buy for. They may be buying up or down but the most important factor thing is that changeover number. When talking to a potential agent, look for the person that can factor this into the process. It's an important part of getting you to where you want to be.
Behind the scenes
While all of the above attributes are critical, none of them will work that well without support. So, my last suggestion is to look for an agent who is well-supported by a collaborative team, strong admin support, respected brand, and the best business tools. New Zealand Sotheby's International Realty clients benefit from a network of offices around the country working together to find the right buyer, it is not something that is left to chance. The additional weight of being a premium real estate brand that is well-regarded for its agents' exceptional local knowledge and experience helps us elevate our clients' properties to stand out from the rest.
There's a saying in real estate that it is the best-paid hard work and the lowest-paid easy work. A good agent will understand this ethos and turn it into the best possible outcome for you.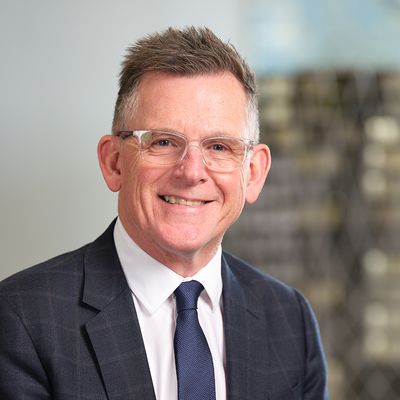 Chris Jones,
Managing Director Auckland & Waiheke