The old adage 'you get what you pay for' is certainly true when it comes to real estate. A real estate agency's job is not to save you money, but to maximise the money you make from the sale of your most valuable asset.
When I started thinking about writing this article I was keen on using the audacious headline: "We don't do free marketing". It was to be a little dig at the more mainstream agencies whose advertising includes offers such as 'free marketing worth $X,000', you know the kind. At New Zealand Sotheby's International Realty we hold ourselves to a higher standard.
However, as marketers our job is to capture attention, entice folk to contact our sales people and ultimately encourage you to list your home with us. It's the same for marketers in other companies too, so I certainly don't begrudge an attention-grabbing headline. When you consider these offers though, remember to look a little deeper. Are you get-ting value? Is it a volume business where lower costs equal lower value, market reach, service and skill? Are the savings quoted actually the real costs or the discount being realised? Do you actually need the free stuff on offer? What's more important, saving a couple of hundred dollars or using an agency that can increase your home's sale price by tens of thousands?
The marketing of your home should be appropriate for your property. The channels selected for a 3 bed, 1 bath home should be different to a large lifestyle property, 5 bed, 3 bath, with a pool and a tennis court, because your agent should target a different buyer.
Buyers fall into two categories – active and passive. Active buyers being those whom are actively searching for a home. Passive buyers are those that 'chance' upon a property ad, find the home interesting, go to the open home just for a snoop and end up buying it. While the active buyer may be more likely to buy, the marketing of your property should cover both buyer types.
A large part of what a good agent should do is to create competition. The more potential buyers that are interested in your home, the more likely they will vie to own it. This gives the agent more ability to successfully negotiate on your behalf. Effective marketing reaching both passive and active buyers increases the probability of this happening.
So where should the marketing investment go? At New Zealand Sotheby's International Realty it starts with impeccable presentation. Our brand standards are tough to ensure the homes we represent look their best, so professional photos and videos are a must. If the bait on the line is the biggest and juiciest it will get the most bites!
I am a firm believer in a multi-channel approach. You need to stand out on the real estate portals such as TradeMe, OneRoof and RealEstate.co.nz to be visible to active buyers. Using other digital options such as digital display ads and social media captures your passive audience, plus Google Search may be relevant for some properties. Real estate magazines such as Property Guides and Property Press are highly targeted and the large format can really showcase your property. Letterbox flyers can also be effective, particularly for certain geographical areas and demographics.
Another important marketing mechanism is the behind-the-scenes work great agents do. Buyer matching through meticulously maintained buyer databases, leveraging their own social media channels and networking, to name a few.
In addition, at Sotheby's International Realty, we have a unique selection of tools no other New Zealand company can offer. Our global reach is beyond comparison. We add value by placing your property on multiple international websites such as The Wall Street Journal, Financial Times and Juwai.com. We have access to Sotheby's global referral net-work, and the prestige of our premium brand (with a history dating back 279 years) is lent to your home. There are many other benefits too numerous to list here.
So nothing in life is free, but have you heard about our latest promotion? Ask one of our agents for all the details!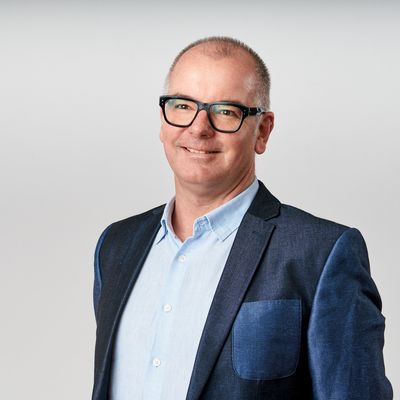 Aynsley Scott
NZSIR Marketing Manager, Central Region