For performance and wellbeing coach Gemma McCaw, a happy home is a state of mind, rather than a physical address. Nonetheless, she has managed to achieve a coveted balance of style and child-friendly functionality in her contemporary family retreat.
Who do you live with?
My husband Richie and our two young daughters, three-year-old Charlotte and eight month-old Grace.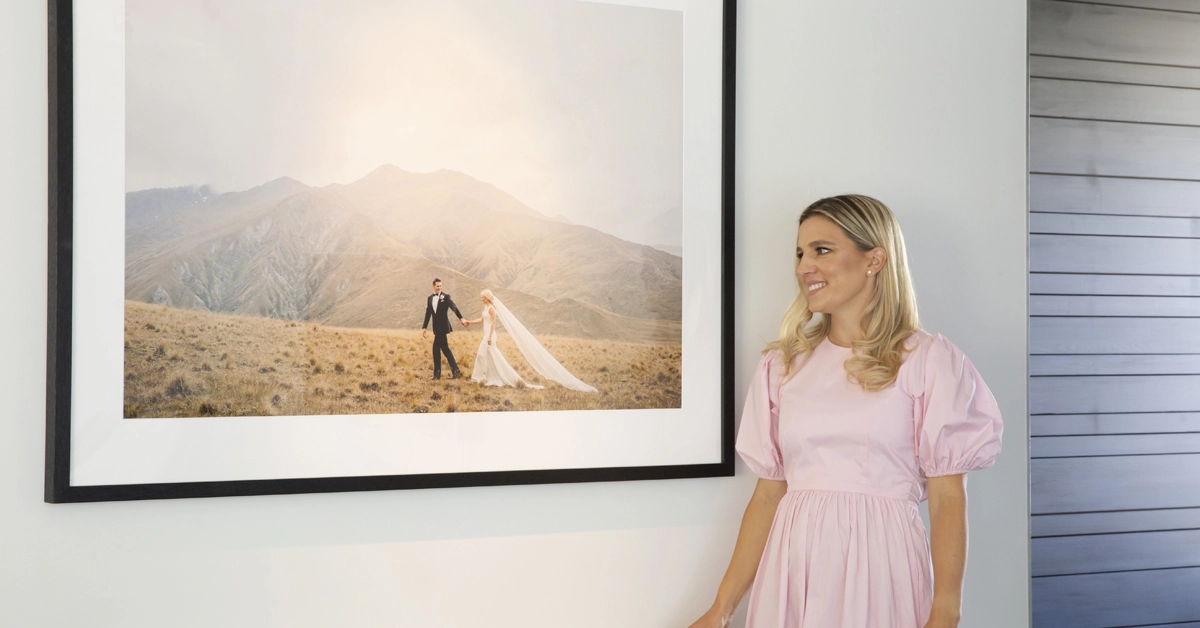 How long have you lived in your home and what initially attracted you to it?
We moved into this house just after Grace was born so it was a busy time! I believe there is a real difference between a house and a home and when I walked in I just had that feeling, 'this is so us'. It's tucked down a long driveway and there is a lovely indoor-outdoor flow that leads to lots of greenery. When I first looked at the garden I remember feeling a sense of happiness as I imagined myself playing with the kids and running around the backyard like I used to when I was little.
What is it about your home that makes you feel at ease?
I definitely feel a sense of calm being in nature so I love the greenery, whether I'm outside in it playing with the girls or looking out to it when I'm cooking or we're eating. The house faces the sun too which is a bonus and a great vit-D top-up! Our lives are busy so being surrounded by nature keeps me grounded. I also try to protect myself against having a cluttered mind so inside we have a very minimal approach to things. We keep our interior simple with clean lines. That's not to say it's always clean!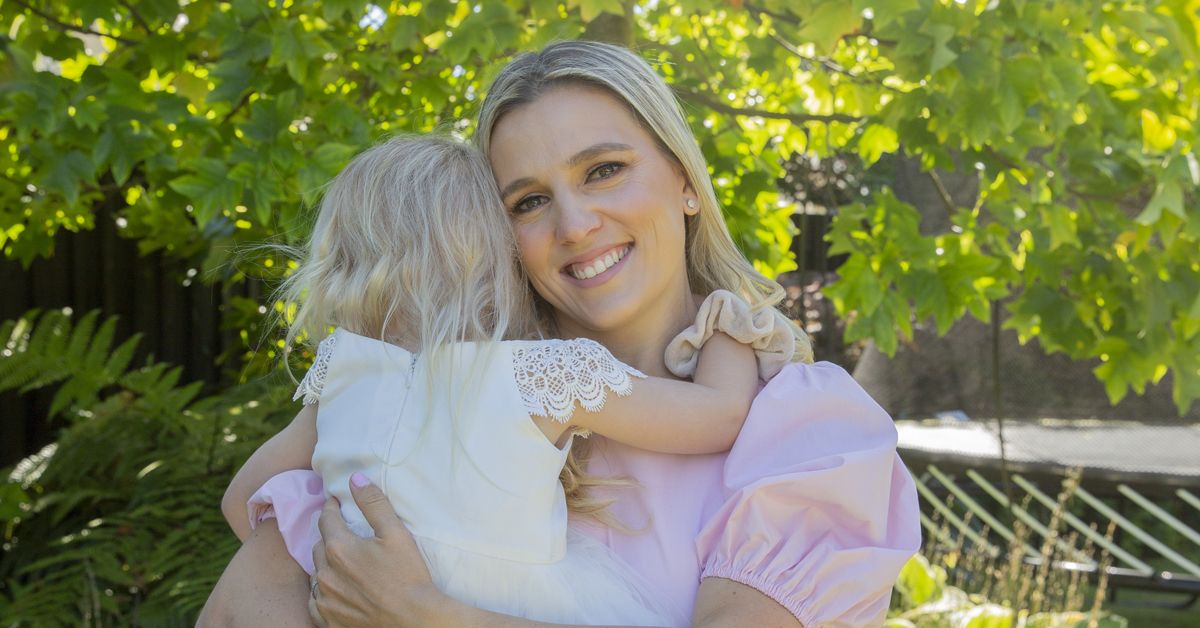 Describe your perfect Sunday at home:
With young kids we are awake early no matter what day it is. My day always kicks off with a Nespresso coffee followed by exercise. For me it's a workout, biking on the trainer in the garage or a quick run around Hagley Park while Rich watches the girls. I love family mealtimes together so we'll often sit down to pancakes then it's outside to play with the girls or just sit in the sun. We do most of our chores on a Sunday, so we get ourselves ready to tackle the week ahead. A Sunday well spent brings a week of content.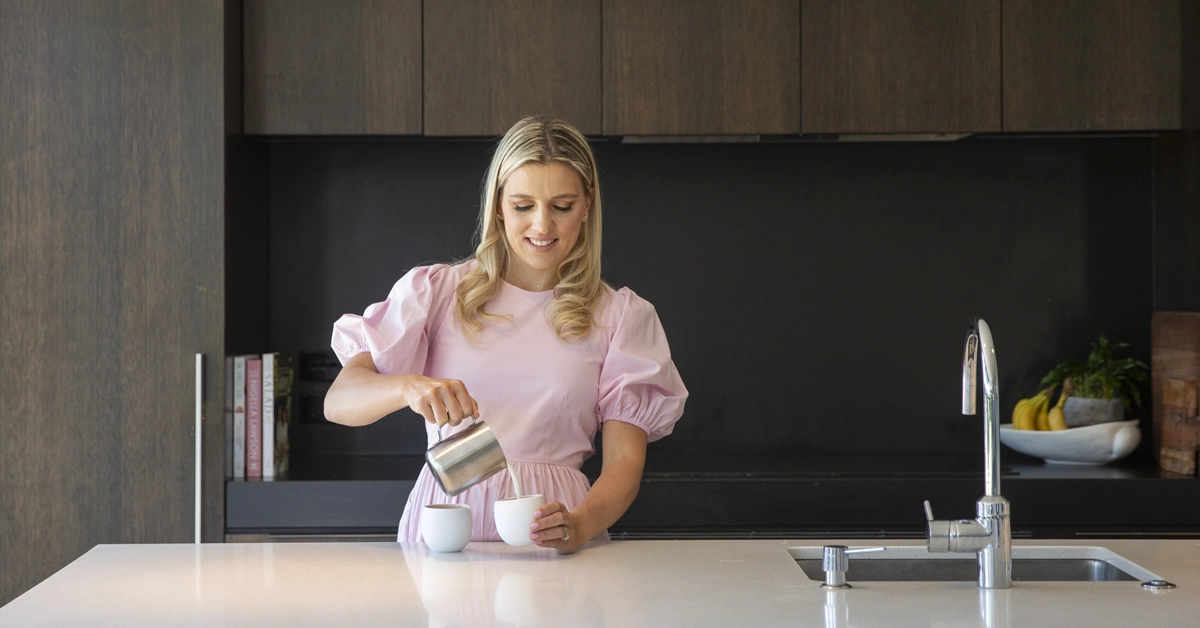 What is your favourite room of the house and why?
Probably unsurprisingly it's our book room! Which, before you think sounds indulgent, also doubles as the kids' toy and junk room. Reading is important to me so I wanted books to take a prominent space in our home. We have a giant shelf that stretches high and low so Charlotte can reach and choose books to read herself. I have dreams of lying in the room and reading but in reality I spend more of my time in there playing these days. It has a beautiful energy. No TV, no electronics, just books (oh, and toys, for now).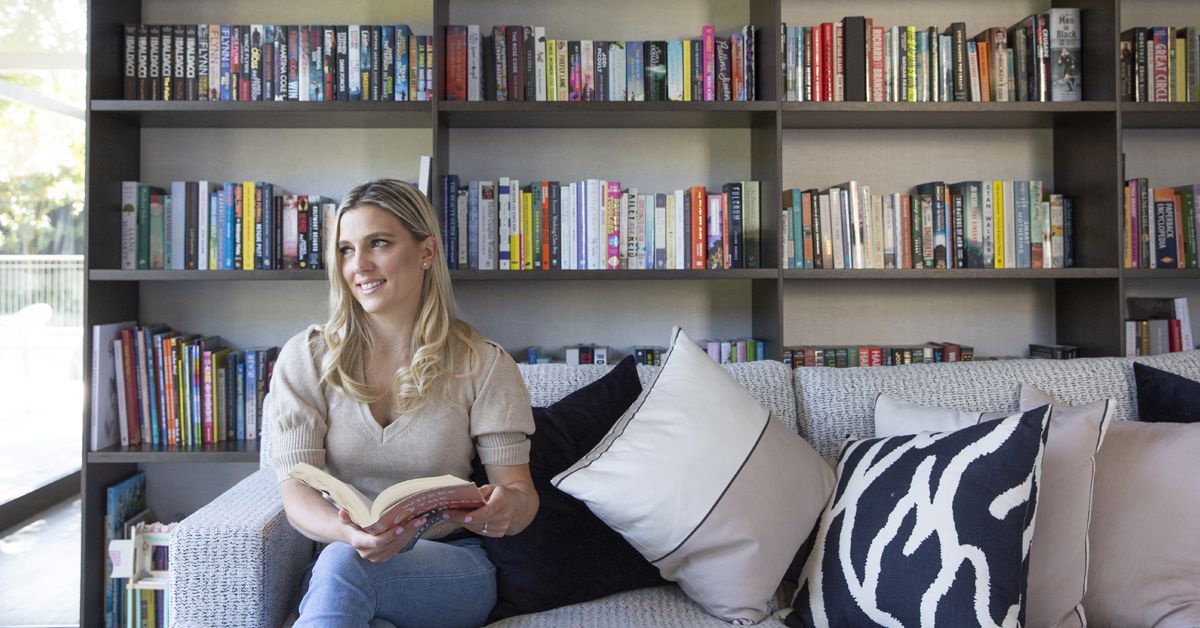 If you could change anything about your home, what would it be?
I'm not someone who puts a value on what's in a house, for me it's more important who is in the house. For that reason, I'd love another bedroom. Between us and the kids it's a pretty full house these days. We do have one guest room but I love having people to stay and it would be great to have even more room! I love being surrounded by family and friends and making them feel welcome in our home.