When All Black legend Sir John Kirwan and his wife Fiorella built a holiday home in Waihi, they had a clear aspiration in mind: it had to be practical and modern with a classic beach-bach vibe.But as JK has discovered through two decades of ground-breaking work in the mental health sector, the look and feel of a home plays runner-up to its purpose. The objective of the Kirwan's contemporary bach was for it to be a place where their extended family comes to reconnect, unwind, log off and get back to basics in nature.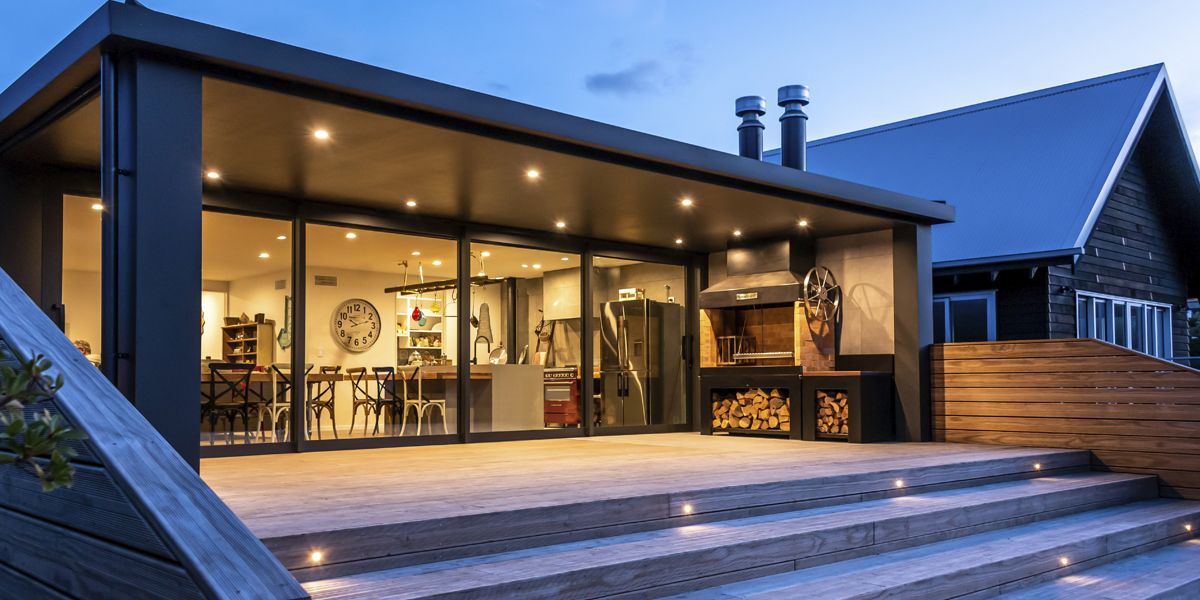 What inspired you to build a holiday home in Waihi?
My mum first went to Waihi when she was 18 years old and she took me there often, so I've been going there all my life.
There's a beautiful word in Maori called ūkaipō, which I believe translates to 'to be breastfed' in the literal sense but it also means 'where you belong'. When I drive down to the beach and come over the hill and see the water, I feel like I'm home. Also, during my mental health struggles, Waihi was a real sanctuary for me, and it still is today.
Why is the location special to you and your family?
Waihi is where our family meets – my extended family also have their own places here. It's one of those amazing places where we meet at Christmas and spend holidays together. I always wanted it to be a real spiritual home for my family, even as they get older and get married and have their own families.
What is it about your bach that makes you feel at ease?
It's the environment. For me, it's a mental health state – as soon as I start driving there, I start to feel more relaxed. In winter, we light the fire and read a book. In the summer it means family, surfing and relaxation.
Those memories and those ways of feeling always lift me when I go there. Sometimes I go there in my mind if I want to feel more relaxed.
What is the interior design style of your holiday home?
I left the interiors up to my wife. What we wanted to try and achieve was a modern bach – we wanted to be able to sweep it out and leave without any major clean-ups. It had to be useable for everyone and be a place where the family can share food together.
The wet room was also a must because we wanted to be able to come in from the beach, walk inside in a wetsuit and jump in the shower. It has a great transition from beach to home.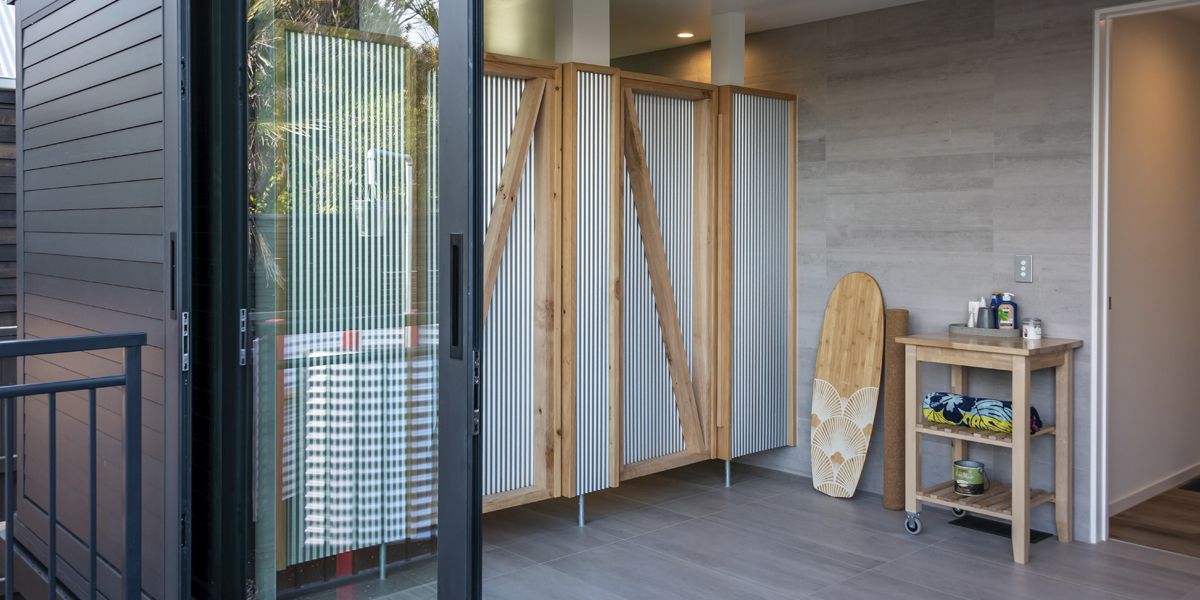 Describe your perfect Sunday at the bach:
I'd wake up when I wake up, have a coffee, go for a surf for an hour, get some beautiful food, enjoy a long Italian lunch, then perhaps put on a fire, read a book and fall asleep on the couch. Then when I woke up, I'd open a nice bottle of red wine and then eat all over again.
What is your favourite room of the house and why?
The wet room. It's where I go when I've just come off the beach and had a surf and I'm really chilled. But that's closely followed by the kitchen – I love to cook.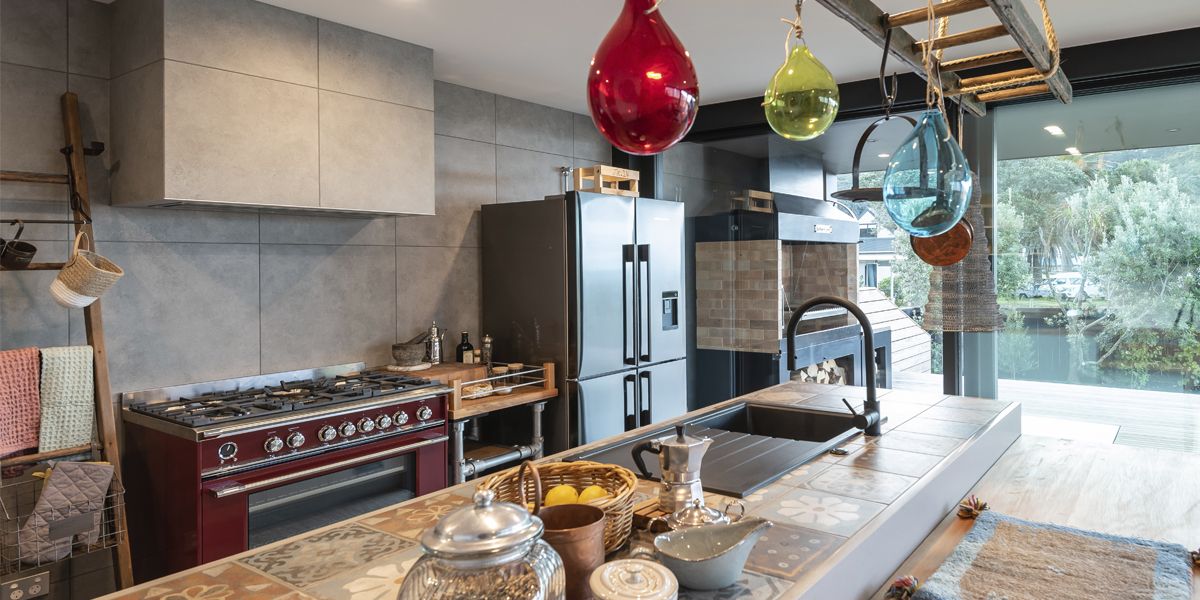 What is it about your home that helps maintain a healthy body and mind?
The nature surrounding it – there are some beautiful walks in Waihi. Not only are they good for the physical side but nature walks are great for mental health and that feeling of belonging.
When I'm not working, I'll get off digital completely. It's about reconnecting with friends and family and just having a great time with no devices.
How do you maintain a good work-life balance when working from home?
Planning is important. If I'm at the bach, I treat it differently to the days that I'm working in Auckland in the Groov office. That means I schedule my days accordingly, get my Zoom times right and understand exactly what I'm going to be working on each day. That way I can work, go for a surf, maybe work a bit more and then go for a walk later in the day. If you can get that balance right, it's a pretty cool way to live.
Do you have a favourite sentimental or decorative piece at the bach?
It's my very first surfboard that I got at seven years of age. I found it under my auntie's house and gave it to my cousin. I've since had it redone and it's sitting in my lounge.
JK's workplace wellbeing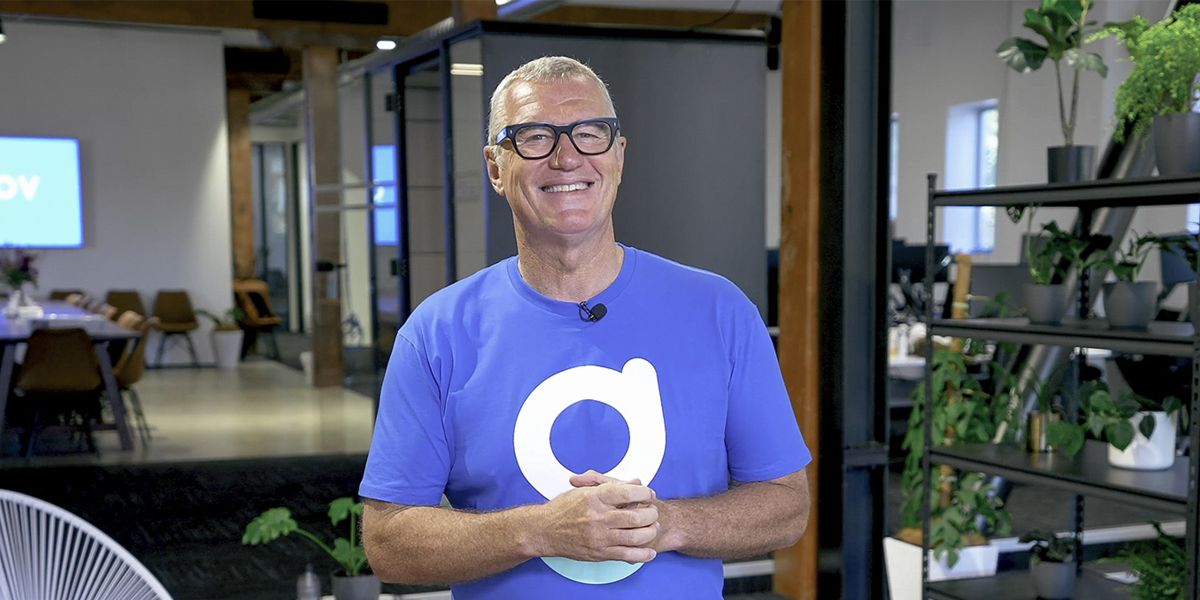 One in five Kiwis experience a mental illness every year and Mental Health Awareness Week (26th September-2nd October) aims to continue the korero about mental health.
Dialling up the discussion is something Sir John is truly passionate about – hence why he founded Groov with tech entrepreneur Adam Clark in 2018.
A workplace mental health and wellbeing platform and app, Groov has a global ambition to help 100 million people with their mental wellbeing and save 100,000 lives. The platform combines JK's lived experiences and evidence-based tools and techniques from the Groov clinical team to develop vibrant company cultures, inspiring leaders and healthier, happier staff.
"To have a huge impact on mental wellbeing globally, there had to be scale," says John. "And it had to be via the workplace, where most adults spend their time. Groov is about optimising the work environment, lifting leaders and empowering the individuals."
www.groovnow.com