Q. When did you acquire the property? Was it always your intention to produce award-winning wine?
A. When I bought the place in 1999 there was nothing here, just a little office. I built the Clubhouse and the house, which was designed by Richard Naish. The property was originally a government research horticulture farm and we still cultivate some of the remnants from that.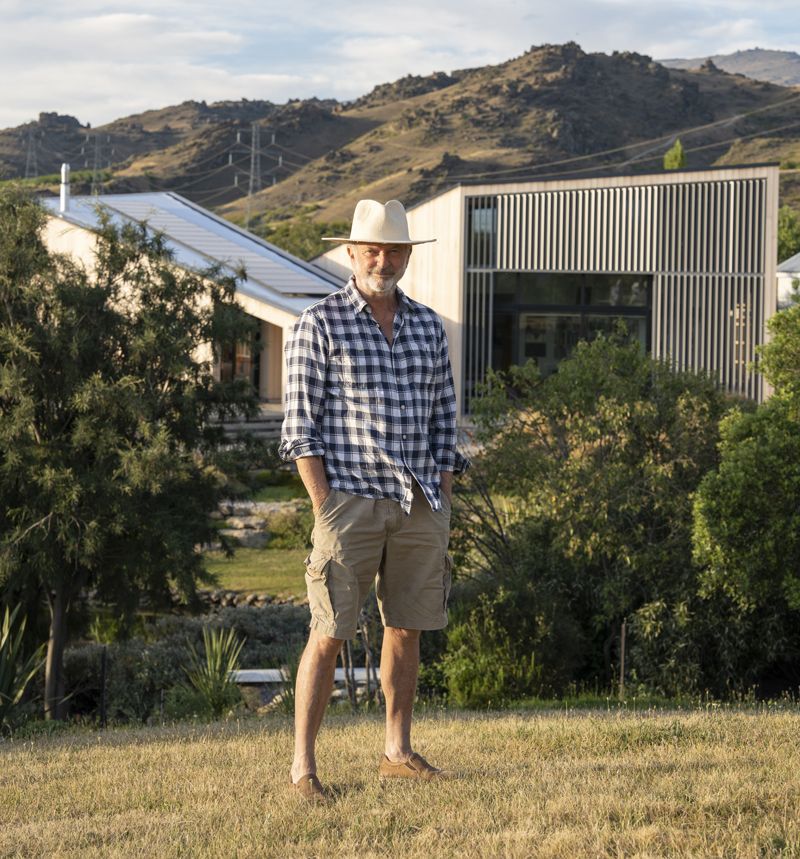 I planted my first vineyard in Gibbston then grew more ambitious – now we have four vineyards. My love affair with wine started about 1980: my great grandfather landed in NZ in 1861 and set up the family business Neill & Company Wines and Spirits, so I guess you could say an interest in alcohol is in the gene pool.
"For me, wine is part of a full life – wine, friends, conversation and sociability. Good wine and good friends are some of the greatest pleasures in life."
Q. Why do you choose to live in Central Otago?
A. I'm from Dunedin so I'm hardwired to see Central Otago as nirvana. It's where we always came for holidays – where I learnt to fish, where I camped with my family. Then one day I realised I could actually live here and I've never looked back.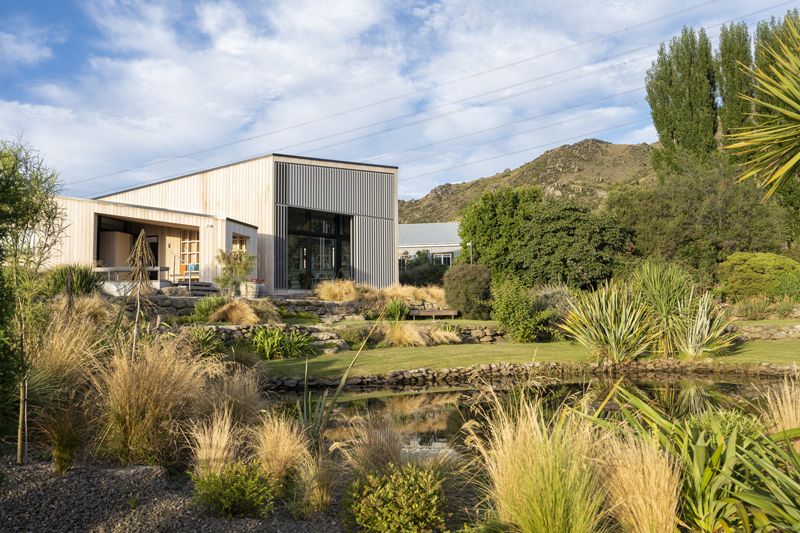 Q. What's your favourite feature of the property?
A. There's so much about this place that I love – the vines, the vegie garden, the orchards. But the thing that's given me the most satisfaction is all the native trees and shrubs we have planted because they have brought back all the native birds.
"We've seen a big return to native birdlife and now you can hear the sounds of bellbirds and tuis. I've got a thing about native birds – especially the bossy old tui."
Q. Conservation is important to you – how are you working with the New Zealand Nature Fund?
A. We assist in protecting the conservation in NZ national parks like Fiordland, but also other projects such as the conservation of the Antipodean albatross, which is under severe threat from tuna fishing.
These adults they lay their eggs, raise their chick and one day it doesn't come back because it's caught on a long line. It's a species that's in considerable danger. I grew up just down the road from Taiaroa Head, where they have a wonderful albatross hatchery, so I'm very fond of the albatross.
Q. What is coming up for Two Paddocks in 2023?
A. This year is our 30th anniversary from when I planted my first vines, so it's a milestone. A lot has changed since then. All of the wine is organic and we have three levels of wine; the Picnic which is our everyday wine, the Two Paddocks Estate which is the once-a-week wine, and the single vineyards like The Fusilier or The Last Chance which are for special occasions. But you can have as many special occasions as you like.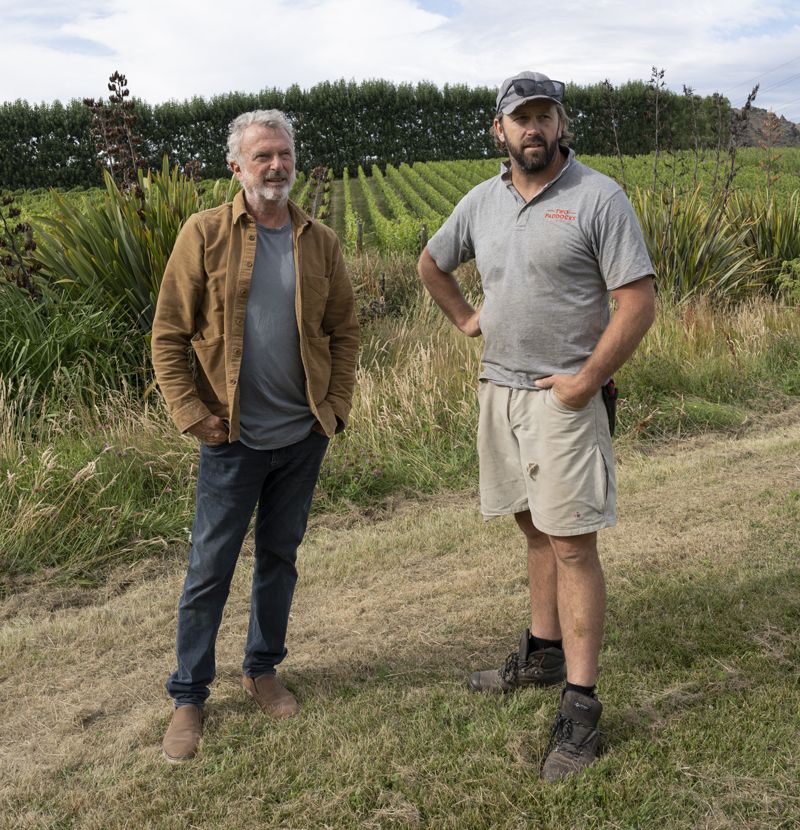 Q. Was it a conscious decision to go organic?
A. Yes. It became more apparent to me, without sounding pretentious, that the future of the planet depends on our stewardship. Putting toxic chemicals over things was out of the question. I didn't want them on the people that work with me and I didn't want them near my wine.
"It's a long and laborious process to convert but for my peace of mind, it's been one of the best things I could have done."
Q. How do you live sustainably on the farm?
A. I grow fruit and vegetables, and we produce lavender and lavender oil which gets made into soap. We have a very extensive compost programme and all the waste from the winery goes back into the farm, and so on. Most of the work is below the surface of what you see – if you've got healthy soils full of life, you'll produce a lively wine.
Q. Describe your perfect Sunday at home in Central Otago:
A. It's very quiet here on a Sunday. I live next door to the tractor shed which is always very busy with people coming and going from 7am. But on a Sunday, I get to sleep in.
I enjoy the quiet, but I do like Mondays when the property is lively again. There's always something to get involved in and I've usually got a grandson or two working for me in the school holidays.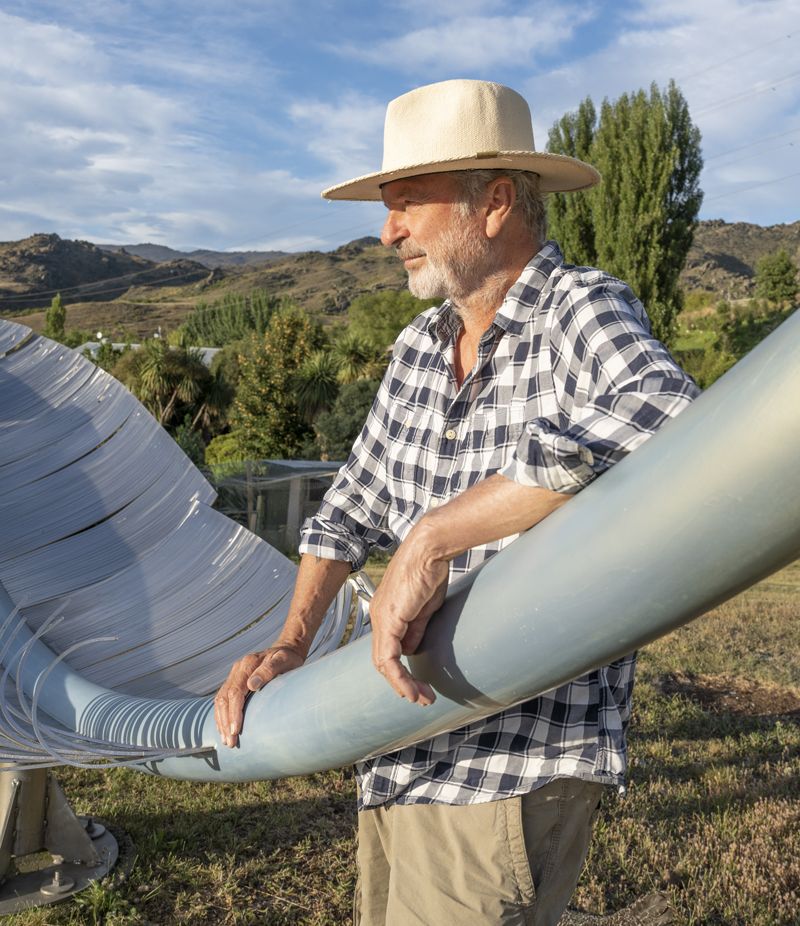 Q. Did you write your memoir here?
A. I wrote some of the book here, and some in Sydney. I didn't really mean to write a book but once I started I thought, 'well, let's tell a few stories while I'm here'. It just got away on me – a bit like the wine, I suppose. It's not a definitive biography but stories from my life.
Q. How do you balance running a farm and wine business with your film career?
A. It's because of the wonderful people I work with, either in the film world or here. I've written a chapter about the wonderful women I've worked with over the years, and all these great people that work with me in the vineyards. It's them I owe a debt of gratitude to – many of them have been here for decades.
Q. Do you have a favourite taonga or sentimental piece on the property?
A. The Weather Feather sculpture. I'm not a big sculpture man but about 15 years ago I commissioned Neil Dawson who is a wonderful sculptor and an old friend from university days. It's beautiful and tells you which way the wind is coming from.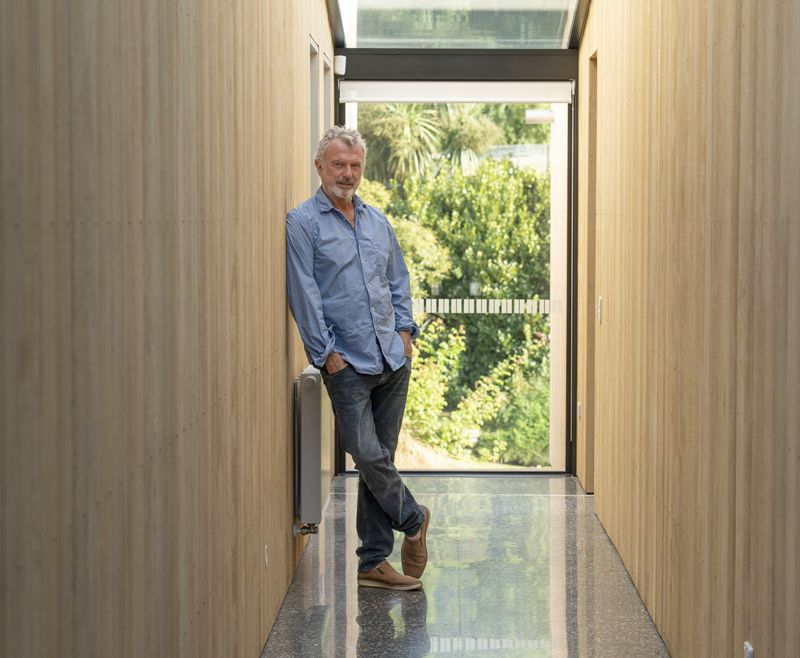 Q. What's next for Sam Neill?
A. When people talk about retirement, I just go blank – I can't visualise it. If your life is rewarding and fun, why would you want to leave that life? I don't play golf. I love going to work and I love getting up in the morning and getting around the farm. One of the secrets of life is that if you find something you enjoy, it won't feel like work.